We specialise in the planning, installation, maintenance, takeover, upgrade and repair of: Access control systems, Security systems, Intruder alarm systems, Fire alarms, Burglar alarms and CCTV systems
With over 30 years' experience we have created a brand name in the security industry.
All our engineers and personnel are meticulously vetted in compliance to NSI regulations.
Western Security's main office is in Cardiff with the majority of our work throughout South Wales and the South West including Cardiff, The Valleys, Bridgend, Newport, Swansea, Monmouth, Chepstow, Bristol and Bath . We also have offices in Swansea, Newport and Central Cardiff
Our installations of Intruder Alarm Systems, Access Control Systems and CCTV Systems, are all to NSI Gold standards. Fire Alarm Systems are installed to BS:5839 Standards.
Our web pages contain information on approved Intruder Alarm installations , CCTV installations , Access Control and Fire Alarms together with monitoring of these installations.
We provide comprehensive risk assessments;
Fire risk assessment
Health and Safety
Risk Analysis
Fire Regulations
Our free phone number 0800 0269125 is your link to our Sales and Marketing Section who will endeavour to assist you or email sales@western-security.co.uk.
We operate 'in house' 24/365 service.

Access control solutions and systems
Door access control
Electronic Door locks
Door Keypads
Door entry systems
Video door entry systems
Keypad door entry systems
These can be installed with intruder alarms and CCTV (Redcare, GSM, Dualcom, police monitored systems, smoke machines)
Home CCTV
Commercial CCTV
2, 3 or 4 camera systems
These can be tied in with access control and alarm systems (Redcare, GSM, Dualcom, police monitored systems, smoke machines)
Access Security systems
Alarm Intruder
Home Alarms
Commercial alarms
Burglar alarms
These can also be tied in with access control and CCTV (Redcare, GSM, Dualcom, police monitored systems, smoke machines)
Wireless fire alarms
Fire detection
Home fire alarms
Commercial fire alarms

CCTV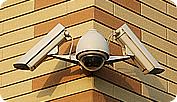 We design, install and monitor CCTV systems throughout the entire South Wales & South West areas to NSI gold standard.

Read More >>

Intruder Alarms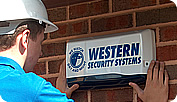 We design, install and maintain intruder alarms for commercial and domestic properties to NSI (NACOSS) gold standard.

Read More >>
Access Control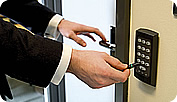 We install access control systems which can utilise codes, proximity fobs, radio fobs or biometric readers to both internal and external doors and gates.

Read More >>
Fire Alarms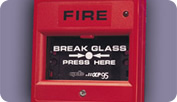 We install, monitor and maintain Fire Alarm systems to BS 5839 in Commercial and Industrial premises and assist you with a risk assessment.

Read More >>